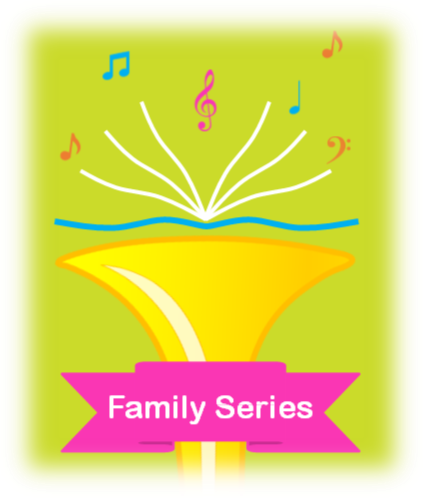 The Lansing Symphony Orchestra partners with Capital Area District Library, Broad Art Museum, MSU Community Music School, and Marshall Music to present an interactive series that connects families and young children with music, art, and literature. This free concert series features performances by LSO musicians. Following each performance, attendees can enjoy arts and crafts and, NEW this season, "Instrument Petting Zoos" where students can try out musical instruments. The Family Series performances are held at 3PM on select Sundays.
2019-2020 Family Series Schedule:
Come celebrate Halloween with Lansing Symphony Principal Bassoon Michael Kroth as he showcases all the bassoon can do. See how this instrument can add to your Halloween charm. Come dressed up in your Halloween costume, and get ready for some trick-or-treating!
Location: Downtown Lansing Library
Trick-or-Treating at 2:30 PM | Performance at 3:00 PM
 
"A Mouse in the House!" by Mark S. Douglass is a fun and charming work commissioned by ConTempus Quartet, specifically written for their educational outreach program, Once Upon a Quartet. The story follows grandma, whose evening is interrupted by a mouse that follows her around the house. Although she is initially terrified by the mouse, she eventually becomes fond of it after taking the time to study the cute little creature. The accessible music and sweet story will be engaging to children and adults alike.
MSU Community Music School will hold an instrument petting zoo immediately following the performance that allows children to interact with the instruments that were featured during the concert. 
Location: MSU Broad ArtLab
Join LSO flutist/piccoloist Kathryne Salo as she explores the workings of the flute family, including alto flute, flute, and piccolo. Very often employed to portray a bird, watch as the flute is taken through the years to showcase its virtuosity. From classical music to today's modern uses, the flute is versatile, and as fleeting as a bird.
Location: Downtown Lansing Library
Join LSO bassist Jonathan Reed, as he showcases the bass, along with the more rare viola da gamba, an instrument popular during the Renaissance and Baroque periods. Learn the history behind the violin and viol families and how only one survived the need for bigger concert halls. Join the Library afterwards, and make your own valentine.
Location: Downtown Lansing Library
Double your fun with LSO Principal Oboe Stephanie Shapiro as we explore the oboe. Often known as the "leader of the orchestra," let's find out why that is and what exactly makes the oboe a "double reed" instrument. Join us as this program takes us swiftly through 300 years of music that showcases the oboe! From Bach to Britten, we will hear and learn about the many voices the oboe (or this Double Reed instrument) can take on when telling a story through music.
Location: MSU Broad Art Lab
Why would a group of woodwind instruments invite a French Horn player to join their group? Come see why the wind quintet is such a popular blend of instruments with Durant Street Winds. Featuring instrument demonstrations and new and familiar tunes to delight and educate people of any age.
Location: Downtown Lansing Library
---
The family series is made possible by grants from Jackson National Life.

Jackson National Life