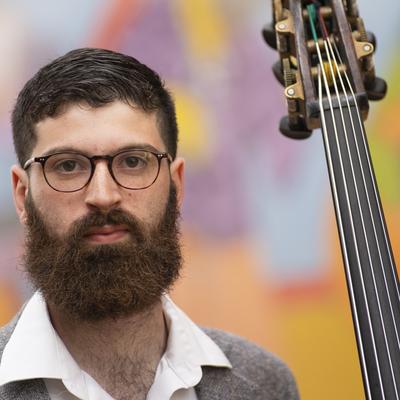 Adam Har-zvi is a composer and double bassist originally from New Jersey. As a bassist, Har-zvi is a member of the chamber quintet, Newphonia, which commissions several new pieces annually and gives numerous performances throughout the United States. As part of Newphonia's Newfound Works Initiative, Newphonia collaborates with high school and college composition departments to foster educational opportunities and the creation of new compositions. This season, Newphonia will be performing recitals and/or residencies at Western Illinois University, Interlochen Academy for the Arts, Louisiana State University, and Bowling Green State University. In addition to the Lansing Symphony, Har-zvi performs regularly with the Adrian, Ashland, and Mansfield Symphony Orchestras. As a non-classical bassist, he frequently performs with chamber jazz ensembles and is the double bassist for singer/songwriter Joanna Sterling. He holds degrees from The Cleveland Institute of Music, UMass Amherst, and Bowling Green State University.  

His compositions focus on rich counterpoint and the intersection between patient lyricism and rhythmic drive. His pieces have been performed by groups such as The Toledo Symphony, The 21st Century Consort, the Mivos Quartet, The Wind Ensemble Society of New York City, and the BGSU Wind Symphony with soloists Andrew Pelletier and Brittany Lasch. His music has received awards from the National Federation of Music Clubs, The Ohio Federation of Music Clubs and the NJ Arts Collective, and was recently selected as part of the Music Now Call for Scores at Indiana State University. His compositional catalog includes works for orchestra, wind ensemble, vocal, chamber, solo, and electroacoustic works.

He has studied composition under Jeremy Allen, Christopher Dietz, Mikel Kuehn, Elainie Lillios, Salvatore Macchia, Marilyn Shrude and Kate Soper, and double bass under Jack Henning,  Salvatore Macchia, Bob Rohwer, and Derek Zadinsky. Har-zvi is currently pursuing his DMA in Contemporary Music at BGSU.