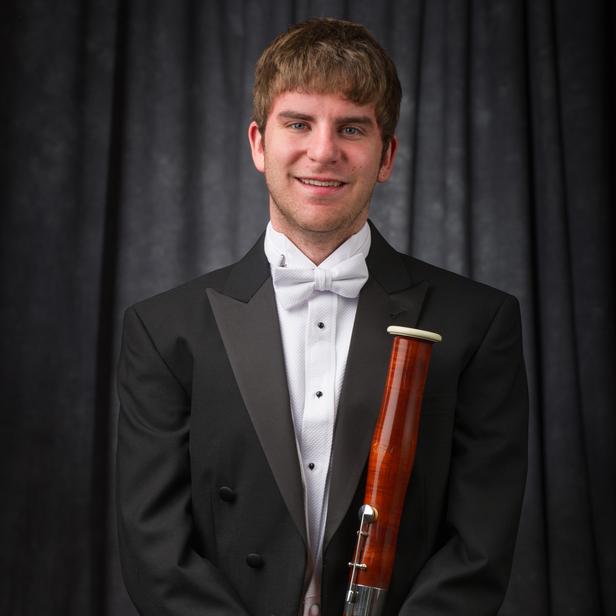 Christian is principal bassoon of the Ann Arbor Symphony Orchestra and Oakland Symphony Orchestra (MI). In 2022, he joined the Lansing Symphony as the second bassoonist. He performs with many other orchestras in Michigan, including the Detroit Symphony, Grand Rapids, West Michigan, and the Detroit Opera.
In January 2020, Christian joined the faculty of Heidelberg University as Adjunct Professor of Bassoon. He has given masterclasses at Miami of Ohio, Eastern Michigan University, and Bowling Green University, focusing on reed making and orchestral excerpts.
As an active chamber musician, Christian is a current member of the Heidelberg Faculty Woodwind Quintet. He is the bassoonist for Chamber Artists of Southeast Michigan (CASM). CASM is a chamber collective that serves Southeast Michigan. Christian also subs with the Akropolis Reed Quintet and has performed with the CutTime Players based out of Detroit.
Christian received his bachelor's degree from the University of Michigan, studying with Dr. Jeffrey Lyman. Upon completing his degree, he continued his studies at Northwestern University under the tutelage of Christopher Millard and David McGill. Currently, he is pursuing a DMA at Michigan State University with Michael Kroth. He participated in masterclasses with Markus Weidmann, Steven Dibner, and Jeffrey McCray. His additional teachers include Robert Williams, Lewis Kirk, Charles Ullery, and Nancy Gores.