Musicians
Florina Georgia Petrescu
Sponsor: Richard & Lorayne Otto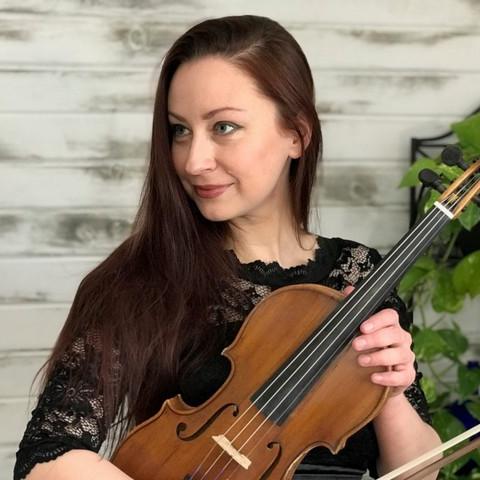 "Music is more than notes, techniques or intellectual games. Music has to express itself without filters of explanation or being classified with prejudice. " Florina Georgia Petrescu
I have discovered violin when I was seven. At nine, I enrolled as a student at "Dinu Lipatti" Music High School in Bucharest, Romania, after which I started my journey with the piano, helping me to discover new horizons about the wonderful world of music.
Subsequent graduating high school, I attended the National University of Music, Bucharest, Romania, achieving a Bachelor`s Degree in Violin Performance and a Master`s Degree in Chamber Music -Violin. I have performed as a first violinist with various orchestral ensembles, having the pleasure to play as a soloist and being part of various chamber music ensembles, achieving a plethora of musical experiences within my country and abroad ... while being employed with Sibiu State Philharmonic.
Especially pleasant and eye opening were performances I have put out with international artists, classical, folk, rock and Irish musical bands. All these allowed me to express my free spirit through what I love the most – Music.
At the end of 2014 I moved to Michigan. Since 2015 I play with some of the most prestigious orchestras in the State: Lansing (principal second violin position), Michigan Opera Theatre, Flint, Saginaw, Oakland, Rochester and others.
Being able to make the notes come to life is a gift I have received from fellow artists and I have the responsibility to gift it as well. That is why... playing is for me a way to plant a seed of beauty, kindness, light, and make it grow with the magic of music.
"If we'd be soulless, music would give as one" – Emil Cioran