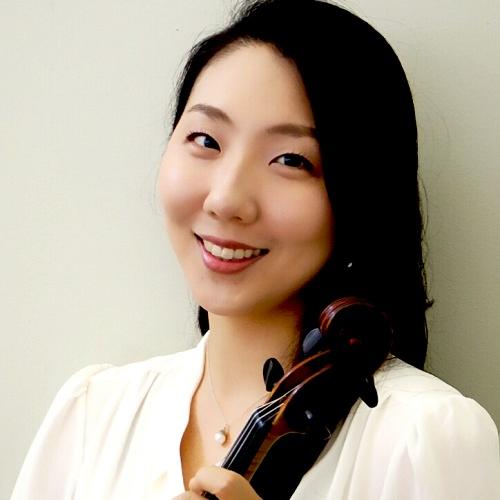 The Korean-born violinist Ji Hyun Kim is an Assistant Professor of Violin and Viola and Director of String Orchestra at Spring Arbor University. She is also the Founder and Artistic Director of ConTempus, a Mid-Michigan-based contemporary music ensemble (www.ConTempusInitiative.com).
The outstanding musicality and alluring stage presence of Kim's playing have been recognized through her success in both national and international competitions hosted by the Kaleidoscope Performing Arts Foundation, Yamaha Music Society, Chamber Music New Zealand, Sydney Eisteddfod Foundation, and International Grieg Society. Kim also has made numerous media appearances worldwide and performed in major cities of South Korea, New Zealand, Australia, New Caledonia, Europe, and the United States. In Michigan, Kim has appeared as soloist for the Livingston Symphony and Jackson Symphony Orchestras.
Kim also holds over a decade of experience of serving as concertmaster and principal violinist of various ensembles and orchestras including the Sydney Sinfonia, Ad Libitum, Musique 21, and the Lansing Symphony and Jackson Symphony Orchestras.
As a dedicated educator, Kim has served as an Artist-Teacher in Residence of the JSO Community Music School, developing and administering its satellite elementary school string program. She has served on the panels for various auditions and competitions for both student and professional orchestras and colleges across the United States.
Kim received a Bachelor of Music Performance from the Sydney Conservatorium of Music, Australia, where she studied under Christopher Kimber and was the recipient of the Margaret Henderson Award. She completed her Masters and Doctor of Musical Arts degrees under Dr. Walter Verdehr at Michigan State University, with cognate studies in Viola Performance, Music Therapy, and Contemporary Art Music. At MSU, she received numerous awards and grants including the Graduate Merit Fellowship, Alexander Schuster String Fellowship, and Romeo Tata Graduate Fellowship.