Musicians
Patrick Johnson
Sponsor: Sam & Jean Holland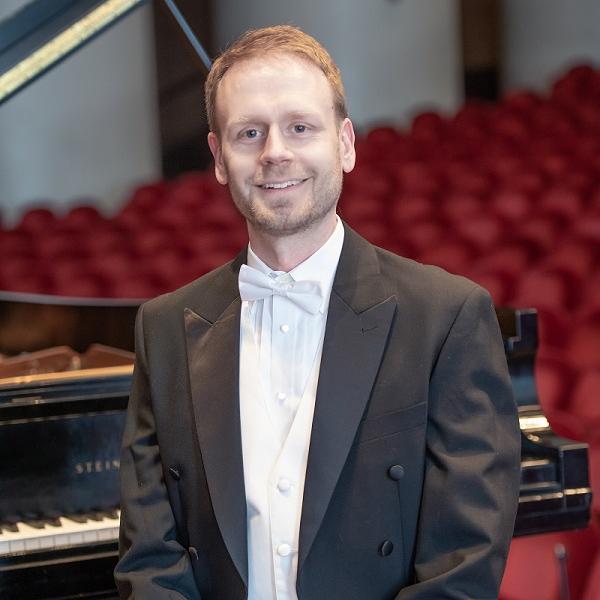 Patrick Johnson performs regularly as a solo, chamber, and orchestral pianist. He has appeared with the Pittsburgh New Music Ensemble, the ConTempus Initiative contemporary-music ensemble, as part of the Lansing Symphony Chamber Players, and as a guest artist at Eastern Michigan University. Additionally, he has appeared on the chamber-music series of the Lansing and Ann Arbor Symphony Orchestras and in solo recitals throughout Michigan. An avid orchestral musician, he is the principal pianist for the Lansing Symphony Orchestra and the Michigan Philharmonic.
Johnson is on the Michigan State University College of Music faculty, where he teaches music theory and piano literature. He was selected to be one of fifteen members of MSU's 2016-17 Walter and Pauline Adams Academy for Instructional Excellence and Innovation. As a graduate student at MSU, he was the recipient of the Excellence-in-Teaching Citation (2013), awarded to six teaching assistants university-wide and the highest honor for instructors of that rank.
Johnson received a Bachelor of Musical Arts in piano performance from the University of Michigan. He holds a Master of Music degree in music theory and both Master-of-Music and Doctor-of-Musical-Arts degrees in piano performance, all from Michigan State University. He and his wife live in their hometown of Lansing.