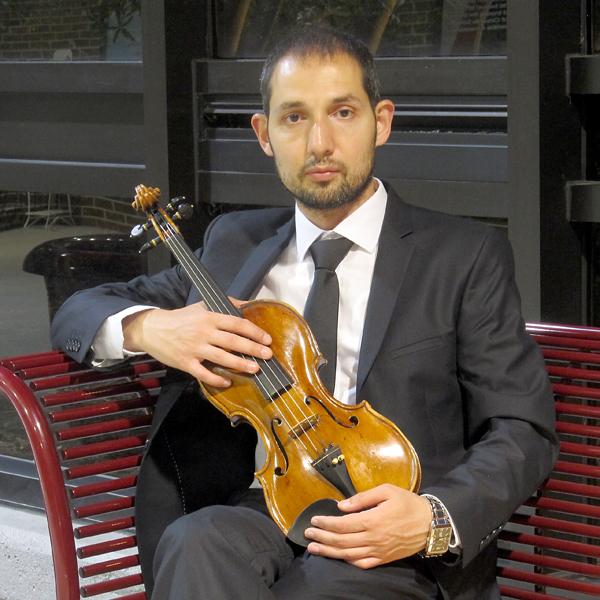 Tigran Shiganyan was born into a family of musicians. His mother is the world-renowned composer, Dilorom Saidaminova, from the former Soviet Union. In 1982, Shiganyan entered the Uspensky Music School for Gifted Children, and later entered the Tashkent State Conservatory where he earned his "Red Diploma", B.M., his M.M. (1998), and his D.M.A. (2002). He also graduated from Duquesne University with an Artist Diploma (2001), and an M.M. (2003). In 2009, Shiganyan received his Doctorate from the College of Music at Michigan State University, thus making him the first Uzbek musician to earn a doctorate in musical performance from an American institution.
In 2014 Shiganyan founded "ArtNova Project," dedicated to performing chamber music with various types of ensembles, subsequently performing on prestigious concert series such as Lansing Symphony Orchestra Chamber Series, Friends of Absolute Music, and Flint Institute of Music Concerts Series. His performance schedule has additionally taken him to the Pennsylvania Music Educators' Association Conference, in Hershey, PA, and the 30th Annual Western Pennsylvania Symposium on World Literatures, in Pittsburgh, PA.
Shiganyan has given many solo and chamber recitals as well as appeared as a soloist and conductor with many American and European orchestras and chamber groups. He has also performed on numerous opera and Broadway productions throughout the U.S.